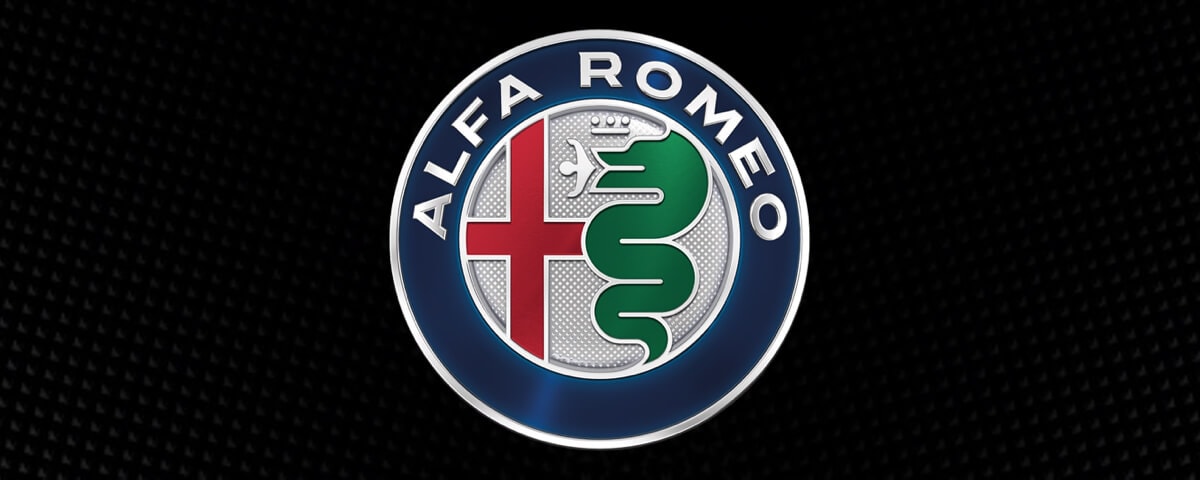 Alfa Romeo Logo - Symbols of Milan
Featuring a green coiled serpent with a man in its mouth, and the red cross to represent the Italian city of Milan, the Alfa Romeo logo is instantly recognizable. This badge is featured prominently on every vehicle that leaves the Alfa Romeo factory, has a rich history, and is steeped in Northern Italian tradition. Each and every Alfa Romeo logo over the years has featured the Milanese red cross on one side, and on the other the coiled serpent Visconti, an important piece of Milanese history and lore. This green serpent, adorned with a crown, is always depicted with a man in its mouth. Whether this man is being devoured or escaping the green beast is up for debate, but it is nonetheless a striking symbol which has roots dating back to The Second Crusade. Now although the Alfa Romeo logo has changed slightly over time, as is the case with almost every carmaker, these two Milanese symbols have always been proudly featured.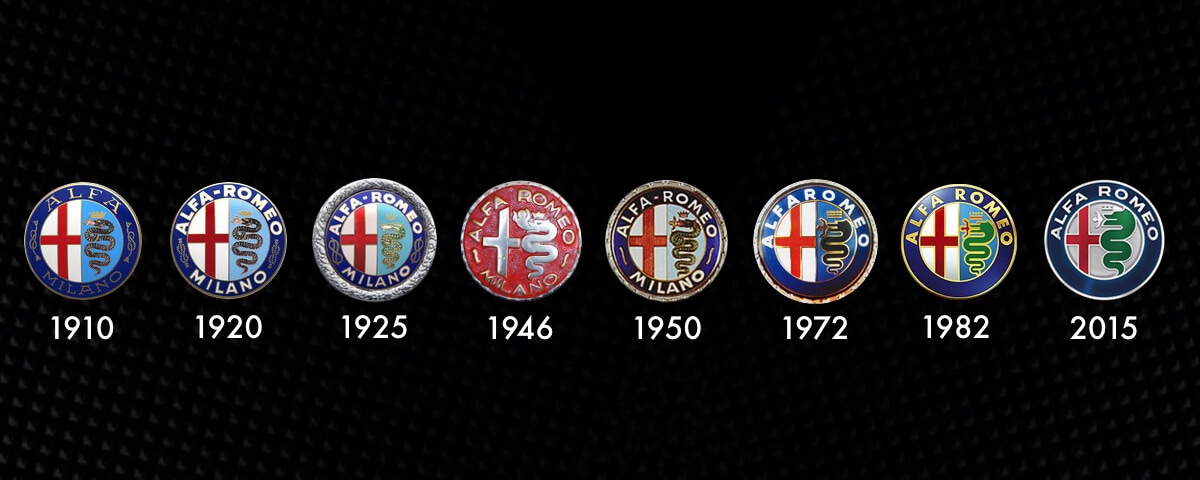 A Century of Alfa Romeo
First drawn up in 1910, the original Alfa Romeo logo looks quite similar to its modern counterpart. While the flag and serpent are proudly featured, there is however one major difference. This first logo doesn't mention "Romeo". At the time the brand was simply known as ALFA-MILANO, with ALFA meaning "Anonima Lombarda Fabbrica Automobili", and of course MILANO for their hometown in Italy. It wasn't until 1915 that Nicola Romeo took over the ALFA company, and the badge was reworked to "Alfa Romeo Milano" just five years later.
Over the years the Alfa Romeo logo continued to change, albeit subtly. After the construction of a new factory outside of Milan, Alfa Romeo removed the "Milano" text in 1972. Another change in 1982 saw the re-introduction of gold lettering, and in 2015 the logo saw perhaps it's most drastic change since 1915. While the layout of the logo remained relatively unchanged, the color palette was reduced to just four eye-catching shades. The iconic blue still surrounded the badge, the gold lettering was replaced with a modern silver, and the Milanese cross and green serpent added a bright pop of color. This is the badge which now adorns each and every Alfa Romeo car and SUV at Alfa Romeo Stevens Creek.
Own a Piece of History
For more information on the Alfa Romeo brand and of course our exciting new inventory, visit our showroom in San Jose or give us a call at 408-217-6793. With a wide variety of new and pre-owned Alfa Romeo models in-stock, you too can be part of Alfa Romeo's rich history.
View New Inventory