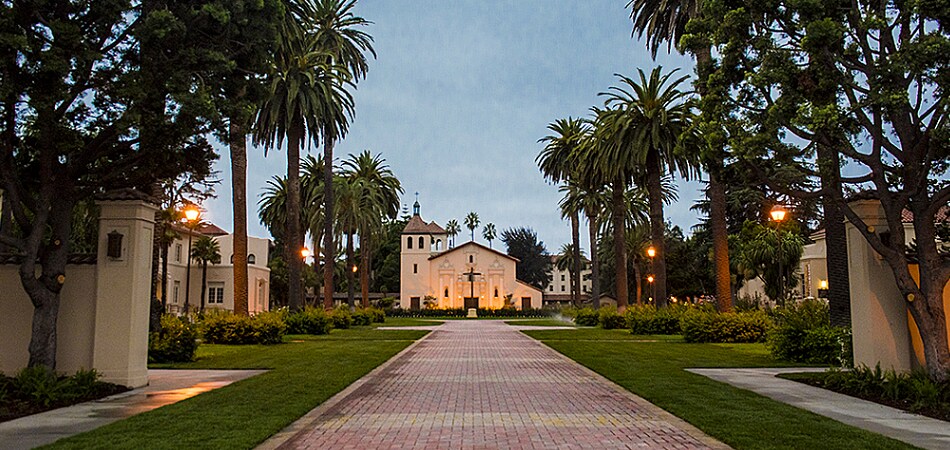 Santa Clara 

Alfa Romeo 

Dealer


Regarded by many as 'the brand for sports car enthusiasts around the world,' the Alfa Romeo of today continues its evolution of excellence and AutoNation Alfa Romeo Stevens Creek brings Santa Clara residents access to this prestigious Italian vehicle. We share a mutual dedication to and passion for these sophisticated and meticulously crafted vehicles. Our AutoNation Teammates are constantly looking for ways to make our showroom as welcome and inviting to people like you who are interested in an Alfa Romeo purchase. We invite you to use our website to review our current inventory of new and pre-owned models and to stop in to inspect and test-drive them. As an extension of our obligations to you for your patronage, we encourage you to get more acquainted with the local community. If you're by chance in town visiting your children at Santa Clara University, you'll be right on their level if you bring them to El Camino Mongolian BBQ, a local favorite; partly for their phenomenal bowls that are guilt-free but taste like they couldn't be, mixing nutritionally-balanced portions of proteins and fresh vegetables. 
Alfa Romeo Sedans For Sale
Just as the Italian DNA of the Alfa Romeo is the heart and soul of the brand, we are equally tuned into the wants and needs that drive the luxury sports car enthusiast. You have a love for the finer things, and your car is no exception. You've admired the Alfa Romeo for its class-leading performance, speed and acceleration, and you wouldn't want to settle for second-best. You can reserve an Alfa Romeo Giulia sedan (or other available model) to test-drive in three ways. Reserve your car and schedule your test drive online. Call AutoNation Alfa Romeo Stevens Creek at the number above, or simply walk in. However you coordinate it, on the day of, take some more 'me' time to do something that interests you. When in Silicon Valley ... satisfy your inner geek at the
Intel Museum
, right off the Montague Expressway exit on the 101 in Santa Clara and--learn how Silicon chips are made. It should be inspiring to learn how 'the most complex devices ever' are manufactured, along with plenty more insights into the inventions that have made it cool to be a nerd.
Santa Clara Alfa Romeo Service & Parts Center
Driving an Alfa Romeo is a mark of distinction with a thrill-a-minute every drive. In order to keep this premium machine in fine form, let us help you. From the most basic car care to routine maintenance to complex auto work, we can be of assistance. All original and Alfa Romeo-approved parts are used by highly qualified service technicians who will be more than happy to shop-talk with you, and as always, answer any questions you have. Make it a full-on impulse-satisfaction day when you round off your visit at the nearby monster mall, the Westfield Valley Fair Mall. If you're local, you probably have your shopping sweet spots established. The kids love this place though so if you are out to treat them, this is the venue. It's one of the largest malls in Northern California and has all the usual suspects: Prada, Cartier, and Burberry. Want more instant gratification? Two words: Stan's Donuts. Since 1959, these are the Alfa Romeo of donuts! You can have one, you earned it. Live a little.
Visit AutoNation Alfa Romeo Stevens Creek
4520 Stevens Creek Blvd.
, 
San Jose
, 
CA 

95129
Did you know you can actually get started right here at our website? You can cut back on the extra time you'd spend at the dealership by getting your paperwork started online. Of course, you're under no obligation, it's just a feature that is popular with a lot of car seekers. You can also come in and talk to our finance department who will inform you of all your options and work with you on making the most sound decisions. We extend a heartfelt thank you to all who patronage AutoNation Alfa Romeo Stevens Creek and offer one final dining recommendation: try
Fish Market Restaurant
on El Camino Real, where the fish is fresh and the oyster bar divine. You can also get sushi, Alaskan King Crab legs, steamed live Main lobster, PEI mussels, smoked fish, seafood pasta, steamed shellfish, and New England clam chowder. Be sure to stop at the fish counter and bring some fresh seafood home with you on your way out.